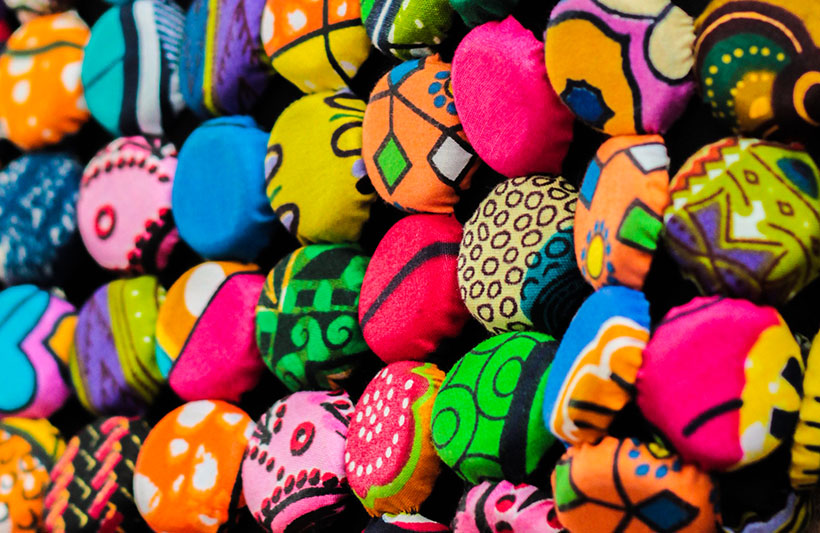 Muriel Munga Congolese Photographer
Muriel MUNGA, Congolese photographer from Kinshasa/DRC, is about to reveal her first collection of pictures entitled "MURO de Muriel" depicting Congolese scenes of everyday life.
Photography is a real passion for me. It is a moment in time never to be repeated, whereby emotions and feelings get hold of me, with the hope that these sentiments shine through every single picture.
Back in 2005, I was working in Kinshasa and had the opportunity to travel in the following provinces: North Kivu, South Kivu and Maniema. I carried my camera on every single trip. Everything that triggers my interest was captured; I saw beauty in even the strangest places.
For years, I hid my pictures in a drawer, not knowing what to do or saved them onto external drives. Then I decided to show my art and did a few exhibitions in Kinshasa and in Lubumbashi with the purpose of selling and getting a cut to be donated to an orphanage in Makala, a neighbourhood in the south of Kinshasa. A few months ago, I compiled a brochure containing 36 pictures for sale, all of them carefully selected for your eyes only.
Laurent Baheux, a French animal photographer, once said: « Getting a good picture, is not merely about taking a flower, a location, and a scene of life. It is also and mostly starting up an emotion in people who will admire the said picture".
Let the authenticity of the Congolese scenes of everyday life and the magnificence of the Democratic Republic of Congo adorn your walls.
Please note that for the time being, all pictures are for sale and only printed in Kinshasa/DRC.
---
ALUMINIUM DIBOND
The printing is done on brushed Aluminium composite sheeting. No need to add an extra frame; can be hung as "free floating". It has a high quality substance and is robust (possible outdoor art).
Colorimetric rendering: true to the original image with a beautiful high quality lacquer
Material: Light and rigid
Price tag: the most expensive
PLEXIGLASS
A transparent acrylic plastic often used in lieu of glass. Brings out colours; is very robust and strong, especially to water. Your print enlargement can safely be hung in the kitchen or in a humid area.
Rendering: shine, light and emboss to your print
Note: This is the heaviest material. Consequently, your print needs to be hung with care.
Price tag: reasonable
CANVAS
The photograph is printed directly onto a canvas, which is then fixed to a frame. Rendering is close to a painting.
Canvas print gives a slight grain to the photograph, quite visible if you stand close to it.
This is one type of print one should admire from afar because of this noticeable grain.
Compared to the previous types of printing, canvas print can degrade slightly with time as it may lose its stretch slightly.
Price tag: the cheapest
Delivery for each work of art : 72 hours